Sì, è uscito oggi.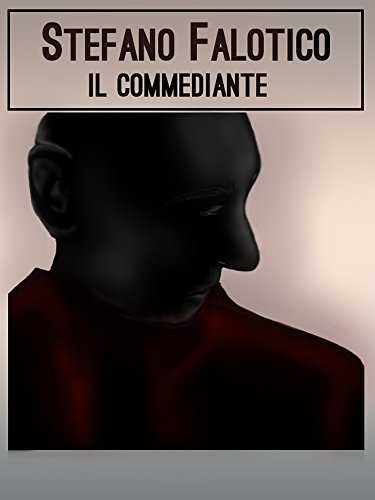 Ebbene, ecco questo mio libro e naturalmente la copertina.
Per questo mio lavoro, sofisticato ed esemplare come sempre, e sfido in merito qualcuno a obiettare sull'eleganza del mio talento di rara spregiudicatezza quanto di parimenti alta raffinatezza, mi son affidato a Martina Di Berardino, valentissima grafica che già me ne aveva curata un'altra.
Come vi sembra? Ecco, vi racconto la storia della sua genesi.
Nelle mie intenzioni originarie, doveva nella cover esser impresso il mio volto, adeguatamente e delicatamente ritoccato in versione clown, pagliaccescamente simile, anche per postura del mio busto, a quello di Bob De Niro in The King of Comedy. Gli accordi erano quelli e, in effetti, Martina mi aveva mandato una preview che s'avvicinava molto ai miei desideri. Ma poi, di comun accordo, abbiamo virato verso un'immagine più ermetica, gustosamente giocata di ombre e luci, rifrangenze della maglietta rossa a "basamento" della cornice d'un volto "aguzzo", dal naso aquilino come Alighieri (comme)D(i)ante, modellata sull'immaginazione che può scatenarsi in chi lo vede per la sua "risonanza" quasi mefistofelica, ieratica, cupa ma che potrebbe celare notevole e sprizzante allegrezza. Una copertina "birbante", misterica se vogliamo dirla tutta. In questo volto, intagliato nell'oscurità appunto chiaroscurale, ognuno può vederci quel che vuole, il comico che si nasconde nel buio della sua "tristezza" e in melanconica posa pen(s)a in solitudine quasi "asettica", oppure un uomo nascosto nelle viscere del suo sguinzagliato esser fervente del poetico danzar su un palcoscenico "ipocondriaco", riflettente i suoi malesseri esistenziali, o semplicemente una sagoma da applause e stand up comedy dai levigati tratti fisiognomici (s)colpiti e presto, chissà, emozioni ferine e "canterine" sprigionanti il sé avvolto nella tetra opalescenza amletica di (non) esser(vi).